Williams secures bout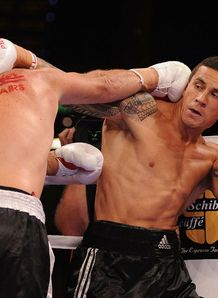 New Zealand centre Sonny Bill Williams will face Clarence Tillman III in a heavyweight title bout after his original opponent Richard Tutaki was arrested.

Williams was left disappointed when plans to fight Tutaki in Hamilton on February 8 were called off after his opponent was arrested on 10 charges including the possession of drugs and stolen property.

"It's pretty disappointing the cops got to Richard before I could," he said.

However the 26-year-old, who has won all four of his professional bouts so far, will now face Tillman for the vacant New Zealand heavyweight belt with the date and venue remaining unchanged.

"The fight is going to be a huge challenge," said Williams, who helped New Zealand to the World Cup title. - http://www1.skysports.com/

Get the great odds for soccer betting at 12BET sportsbook. Good Luck!!!