DAVID HAYE KEEPING IN SHAPE

David Haye has confirmed he is staying in shape in case a fight with one of the Klitschko brothers is agreed.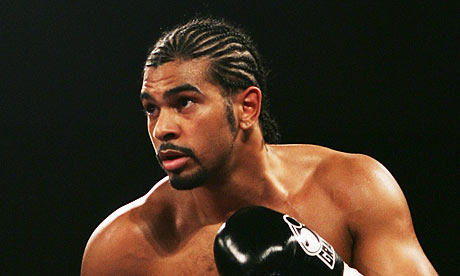 The Englishman, who lost widely to Wladimir Klitschko in a heavyweight unification bout last summer, officially retired in October but has been involved in informal, on-off negotiations over a fight with his brother, WBC champion Vitali, ever since.

Hopes of fighting Vitali appeared to take a dent when the Ukrainian veteran agreed to take on Haye's countryman Dereck Chisora next month, but Haye is unconcerned and reaffirmed yet again that nothing has changed.

"My people are talking loosely with Vitali's people and they have shown a keen interest in a potential fight," the Bermondsey fighter, 31, told BBC Sport.

"I'm going to stay in shape if that call comes, and if it does come I will be heavyweight champion again."If there is a fight that pops up - against Vitali or Wladimir - I'll be in shape and be ready to go to war and win back my old titles." - http://www.sportinglife.com/

Get the great ODDs for online sports betting at 12BET. Good Luck!!!