James DeGale's management team Frank Warren Promotions have insisted the Olympic gold medallist remained under contract to them until April 2013.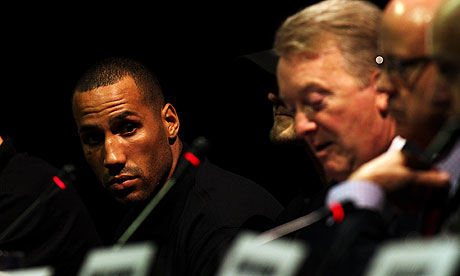 The 24-year-old had earlier announced in a statement released by his solicitors, Blick & Co, that he would be moving on from manager Warren's stable of fighters.
The European super-middleweight champion from Harlesden, London, said in his short statement: "I think it is time for both of us to move on."
However, his management company have denied that will be happening and released their own statement in response.
"We have seen the press reports today in which James DeGale states that he is to split from his manager Frank Warren," the statement from Frank Warren Promotions read.
"This is not true; James DeGale is in fact under contract until 14 April 2013."
DeGale shot to prominence four years ago by winning middleweight gold at the Beijing Games.
He turned professional later that year and joined Warren's promotional stable along with fellow Olympians Billy Joe Saunders and Frankie Gavin. - http://www.sportinglife.com